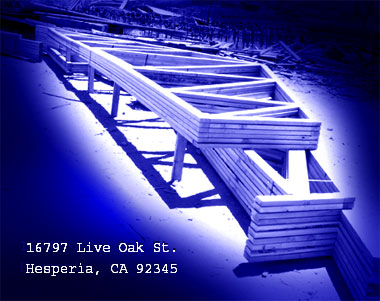 ELLIS TRUSS of Southern California, Inc., is a family-owned and operated company serving the High Desert and Southern California since 1984.
We offer a high quality trusses at competitive prices and build custom trusses for unique jobs. No job is too big or too small.
For more information, contact us at (760) 244-8566.